Do You Have A Pool Project We Can Help With?
Complete Professional Pool Service
Since 1981 NVPools has provided professional services to both commercial and residential swimming pools in the Northern Virginia area. We are locally owned and operated from our headquarters located in Chantilly, Virginia where we occupy 12,000 sq. ft of office and warehouse space. Our employees are full time, year round professionals that are dedicated to making sure your pool is maintained properly with quality equipment and workmanship. Our team takes pride in maintaining hundreds of local swimming pools that include commercial neighborhood pools, backyard residential pools and local county indoor pools. We are the experts.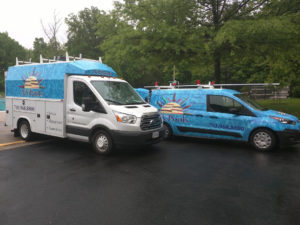 From just a few thousand gallons of water to more than half a million our trained mechanics are prepared for any scenario. We have what it takes to build, repair, renovate, and/or maintain your swimming pool. As a Class "A" Contractor, NVPools services both residential and commercial swimming pools and can provide you with a free estimate for any swimming pool related project.
Commercial Services
NVPools is the trusted contractor selected by both Fairfax and Loudoun Counties to service, maintain, and renovate their more than (20) multi million dollar indoor and outdoor facilities. Our ability to respond and react to any swimming pool related issue is unmatched by our competition. Annually, we service and manage over 60 outdoor neighborhood commercial swimming pool properties. We are ready to service your swimming pool whether it's brand new or in need of a complete makeover. See our gallery for jobs recently completed by NVPools. Contact us today for the most complete and professional swimming pool service in Northern Virginia.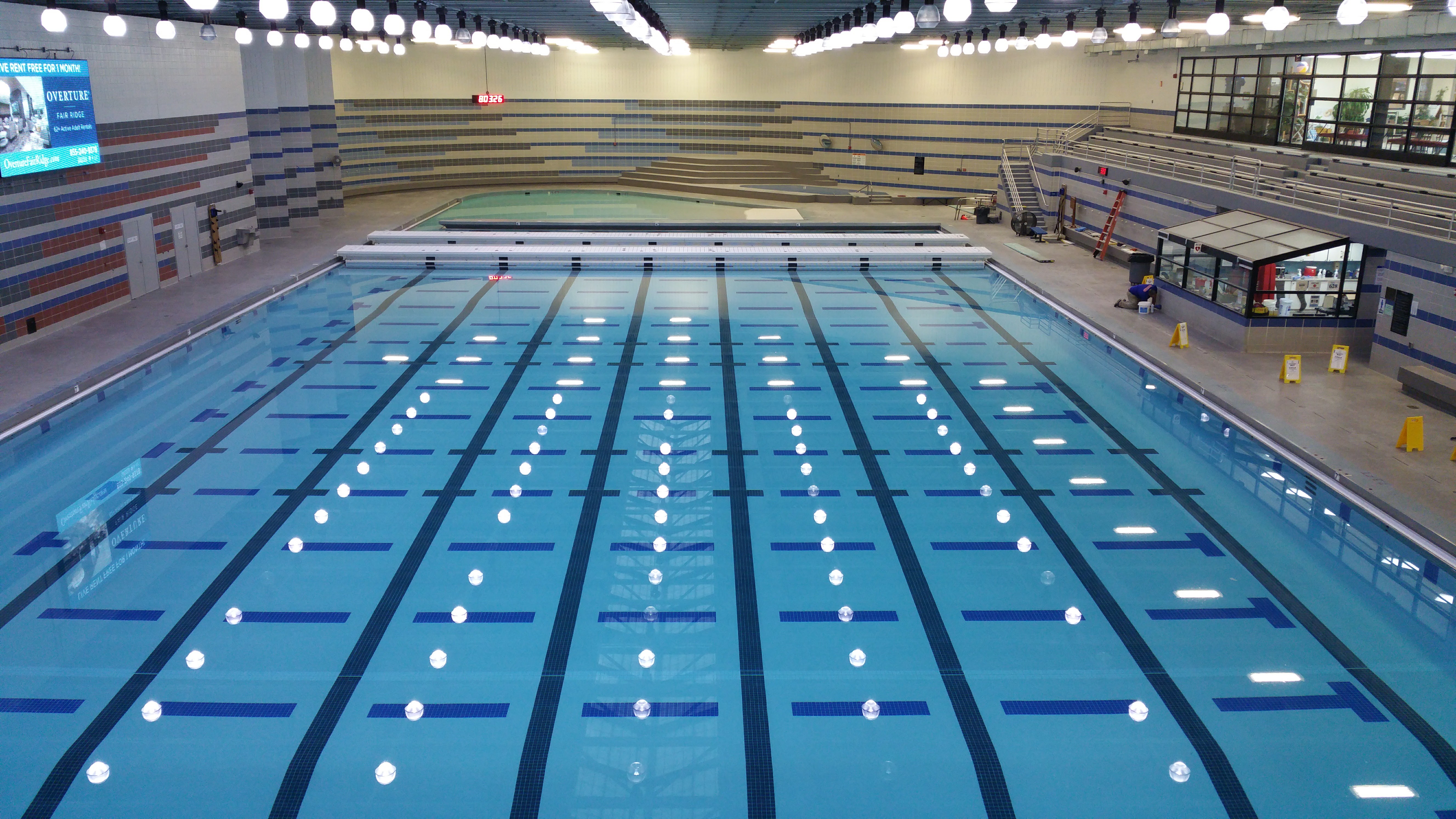 Openings/Closings/Annual Maintenance

Supplies Chemicals and Equipment

Equipment Repairs

Pumps

Caulking

Filters

Heaters

Safety Covers

Automatic Pool Cleaners

Concrete Replacement/Decorative Coatings

Complete Filter System Replacements

Pressure Testing and Leak Location

Line Location and Camera Scope

Duraflex Dealer [Boards, parts, stands]

Pool Water
Coping

Whitecoats/Resurfacing/Replastering

Expert Leak Detection

Electronic Control Systems

Renovations

Slide Installation

ADA Compliance

Virginia Graeme Baker (VGB) Compliance

Underwater Scuba Services by Certified Divers

Deck and joint caulk

Commercial Contract Furniture

Drainage

LED lighting upgrades

Shade Structures
Residential Pool Services
NVPools offers a wide range of swimming pool services for backyard pools. Whether you enjoy doing your own pool maintenance and only need our services occasionally or you simply want to make a phone call and swim, we are here for you. Our year round professional employees have the ability to handle minor repairs, major renovations and everything in between. Our mechanics and techs are full time year round employees that take pride in a job well done. We service more than 400 residential backyard swimming pools annually. Contact us today for the most complete and professional swimming pool service.
Openings & Closings

Weekly Service

Complete Owners Hands Off Service

Equipment Repairs

Pumps & Filters

Expert Leak Detection & Location

Complete Renovations

Concrete Deck Replacement

Plumbing/Filter System Replacements
Heater Repairs and Installations

Pool Covers

Automatic Pool Cleaners

Chemicals & Maintenance

Tile Repairs & Replacement

Resurfacing

Coping Repairs and Replacement

Caulking
NVPools offers professional management of outdoor community swimming pool facilities in Northern Virginia. We develop a long lasting and trusting relationship with each of our clients and we become a valuable and professional resource for those we serve. Our company has an excellent safety record and our multi layered approach to training and supervision ensures our clients have the most complete and professional staff in the industry.
Coupled with the finest swimming pool service department in the area, our clients have access to a wealth of knowledge that our competition simply cannot provide. Our proactive approach to preventative maintenance keeps the facilities we mange properly maintained which reduces maintenance costs over time. We do not believe in a "Band-Aid Approach" to repairing problems at a facility.
Since 1981, our goal has been to ensure the safety and well-being of community members and guests while maintaining clean and healthy swimming pool environments. We make every effort to provide our clients with a professional full service swimming pool management experience.
Custom Pool Design & Build
Our in-house pool design and construction team has a unique desire to help bring families & friends together by building spaces made for relaxation and sharing memories. When you choose to work with us, you're choosing a locally-owned and operated company that truly cares about you and your property. We believe that is what sets us apart. Our clients find that our staff and crews are easy to work with and exceed their expectations.
We work very closely with each of our clients on prospective projects to create true 3D renderings of their property that accurately depict our swimming pool design. This exciting process allows our clients to feel comfortable with the decisions they make throughout the design process and enables us to easily tailor our swimming pool design to meet specific requests.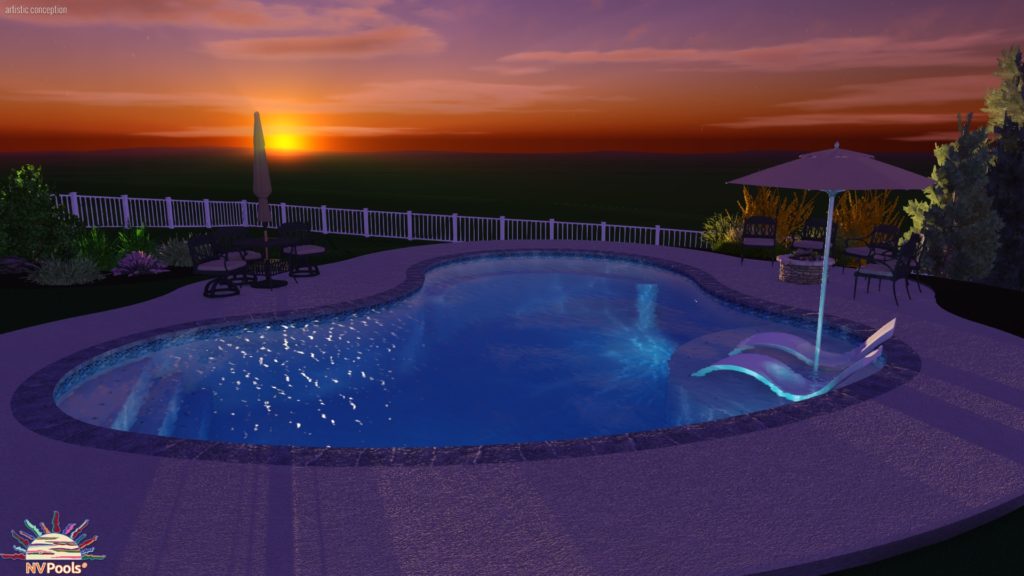 Specializing in custom swimming pool design, we believe your pool design should reflect your style and your family environment. Whether you like the sleek classic lines of a geometric pool,  a whimsical free form pool design, or a negative edge oasis we will work with you on a design tailored to fit your lifestyle.
Trusted Partners
By maintaining close working relationships with leaders in the pool and spa industry our team is able to provide customers with the best products and expert advice on every job.